Welcome to the
AJ Bell
Fund & Investment
Trust Awards 2018
Having a lot of choice can be great, but it can also be pretty daunting and be hard to know where to start. In the investment fund and trust universe there is almost an overwhelming number of investments that you can put your money in to. There are lots of tools and research to help you make your investment decisions and what can also really help is knowing what other investors choose.
The AJ Bell Fund and Investment Trust Awards is your chance to vote for your pick of active and passive funds in 15 award categories. The aim of the awards is to recognise and reward the investment fund, trust and ETF managers who are, in the eyes of AJ Bell customers, simply the best.
The first stage in the awards process was to narrow down the choice from the many thousands of investment funds and trusts available. To do this we assembled an expert panel of investment professionals who have selected their preferred nominations in each of the 15 award categories. In each category we will have a winning actively managed and passive fund.
We are now asking investors that use AJ Bell platforms to cast their votes to help decide who the eventual winners are.
Win a seven course meal for two at Gordon Ramsay's famous three Michelin starred 'Restaurant Gordon Ramsay'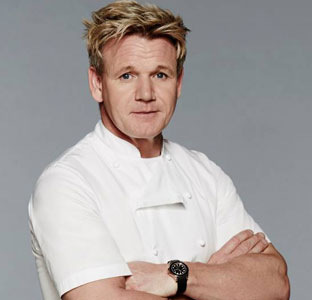 No matter whether the visit is in chill winds or high summer, Restaurant Gordon Ramsay's Inspiration Dinner Menu is a celebration of the very best seasonal ingredients, from wild herbs to rare breeds. Australian-born Chef de Cuisine Matt Abé takes pride in putting a fresh spin on classic dishes, ensuring that Restaurant Gordon Ramsay remains a prized destination for food lovers across the globe. This seven-course tasting menu is paired with unparalleled service and a stylish, intimate setting to create an evening of happy memories for the lucky recipients.
By voting in the FIT Awards you are eligible (T&Cs apply) to enter the free prize draw to win a gift card for the Inspiration Dinner Menu for 2 at Restaurant Gordon Ramsay (Value £370).